I believe that getting active in local communities will be a great way to increase JSAZ's exposure to the public. Things such as community service and city-wide fundraisers are just some examples of how to bring a community together. The more people that know about JSA the more students are message reaches. Presenting students with opportunities to get directly involved in their communities will create more interest for JSA because students will feel like they are apart of something bigger then them. Support from our communities is how our chapters will stay strong. Chapters are the foundation of our state and success starts with a strong foundation.

To help support this idea of a greater presence in local communities, the Activism department will be increased in size with agents dispersed throughout the state. The Director, with the support of elected officials, will be responsible for creating ideas with the agents on how to create engagement aside from the Fight Apathy campaign. These constant activism activities across the state will also show just how truly active our state is. The more active we are, the stronger we become.
Powered by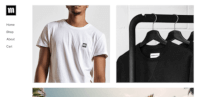 Create your own unique website with customizable templates.