The Council of Chapter Presidents will be more active under my administration. Monthly meetings will occur with CIA & Expansion agents in charge of orchestrating this under the direction of the Lieutenant Governor. These meetings will occur in cities where we have a large population in order to ensure that as many people as possible are able to come. For example, if we were to go off our current chapters, we would have meetings in Yuma, Phoenix, and Tucson. At our annual conventions we would have the full council meet with all the chapter presidents present be able to compare what worked and didn't with even more perspectives.
Having quarterly meetings in only place and expecting everybody to travel there is ideal but problematic because transportation is nearly impossible and not cheap. This is why I want to have the full council at conventions because transportation for a majority of chapters is already paid and a majority of our chapters are represented at conventions. Convenience for chapters is priority because without them there is no JSAZ.
Powered by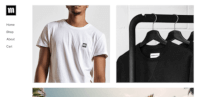 Create your own unique website with customizable templates.